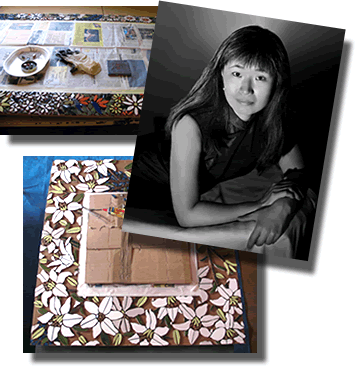 Chiharu Rosenberg is a mosaic artist,
born in Japan and graduated from
Nihon University College of Art.
At her studio in Omaruru, Namibia
she creates one-of-a-kind, fine art mosaics for gallery, community and residential spaces.

Chiharu's contemporary mosaic art is
composed from a variety of tiles and other materials, often utilizing normal household tiles and recycled tiles.
All the pieces are cut by hand,
without power tools.

"I believe the essense of Japanese Art
is the beauty of nature, simplicity,
space and balance.
I have great appreciation of these senses
within me and it is my passion to express
them through my mosaic."